Concrete Resurfacing Company Los Angeles

Many homeowners and commercial venues utilize concrete materials for warehouse floors, driveways, sidewalks, patios, pool decks, and more. Over time, even well-poured concrete may need a tune-up. Chips can become a tripping hazard, and cracks can grow over time, allowing unsightly weed growth and permitting further damage through weather and foot traffic. 
Thankfully, there is an affordable solution that does not involve demolition and concrete replacement. If you're interested in learning more about concrete resurfacing Los Angeles has the perfect solution for you: LAX Concrete Contractors. Let's talk about your options to improve the longevity of your concrete without a new installation. 
If you're thinking about driveway resurfacing or refinishing your sidewalk, reach out to LAX Concrete Contractors to learn more about this service.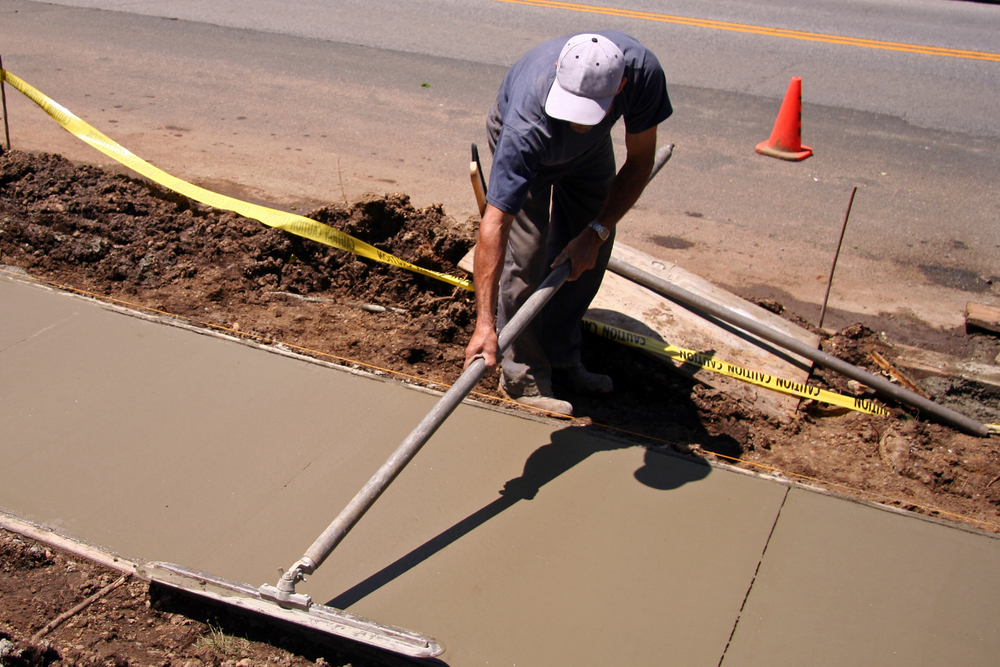 When is Concrete Repair Necessary?
Sometimes, pressure washing your existing walkways doesn't seem to clean the surface. You may begin to notice cracks and chipping. Once you decide it's time to replace your driveway you call up a concrete repair company. What you may not know is that there is a money saving alternative to the full replacement choice. 
In many cases, the application of a cement-based overlay can rejuvenate your concrete surface, providing a smooth, brand-new look without the hassle of starting from scratch. Not only that, but your resurfaced concrete can be stamped with unique and interesting border patterns. You can add stain and shine, or even complete the job with a textured finish. 
Consider adding a non-slip texture to your pool deck resurfacing job, or a full stamped concrete pattern such as river rock or tile to your driveway resurfacing project. 
Take this resurfacing opportunity and bring a whole new look to your driveway or patio area. With so many design choices, you're bound to discover options that fit your budget and your personal style. 
The Concrete Repair Los Angeles Businesses Choose
If you own a home or a commercial venue in the following areas, consider LAX Concrete Contractors for your concrete repair needs:
Long Beach 

Torrence 

Santa Monica 

Inglewood 

Lakewood
A durable and thin overlay added overtop your existing concrete is not only self-leveling, but can last just as long as a completely new concrete installation. This repair option even brings with it various finish options, such as stain or weather-resistant, non-slip, or textured– to name a few.
At LAX Concrete Contractors, we want to get to know what your expectations are for the job before we get to work for you. We bring years of expertise to each project we implement, and we have your best interests in mind. If resurfacing is an option for your job, we will make sure to suggest this solution since it can save you, the property owner, money.
Los Angeles Concrete Resurfacing Experts On The Job
Reach out to our experts today to find out more about how we can improve your home without breaking the bank utilizing concrete resurfacing. While we're putting a new face on your concrete, consider adding your favorite stamp, bringing a customized look that enhances curb appeal and impresses the neighbors.
We're looking forward to repairing your concrete while beautifying your home or office. Call us today.  
Local Seeking Driveway Resurfacing Los Angeles
Sometimes it is possible to resurface your existing driveway rather than undergoing a complete demolition and replacement. This can save you money and still provide the brand new look and feel to your existing driveway.
The resurfacing process also allows for cracks and imperfections to be covered up while also utilizing stamped concrete for a totally new appearance. Consider a multitude of designs and shapes, thinking about which represents your particular home and personal style.
A resurfaced driveway solution does not require your existing driveway to be hauled away in pieces. This is better for the environment and your pocketbook. Contact LAX Concrete Contractors to see if resurfacing works for you.